Do you like retro anime?
This site is a collection of mini reviews for anime classics mainly from the early 90s. You will find some rare gems here!
Watch the trailer below to see clips from most of the anime featured here. As of August 2023, this website no longer hosts videos. Here's why. I apologize for the parts of this website that still indicate there are videos. I'm still working on taking those parts out and changing this site into a general anime site.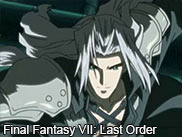 Anime Movies
Covering 32 movie classics!
Browse Selection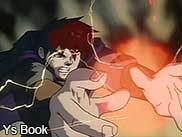 Anime Series
Covering 17 series classics!
Browse Selection
Anime By Category
Browse all the anime in this site in categorized lists.

Start Browsing
About This Site
So you've stumbled across yet another anime streaming site. What's so special about this one? Ah, what indeed.

Read More
This website offers the following:
I use HTML5 video (mp4). That means these videos will play on pretty much anything. Any OS, any mobile device, any TV, any set-top box (Roku, Apple TV, Amazon Fire, etc.), and modern video game systems.
I offer both dubbed & subtitled versions for everything! (With the exception of a few Japan only releases.)

As for video quality, I offer high quality (equivalent to 480p) and low quality (equivalent to 360p) versions. An increasing number of anime is even higher quality (equivalent to 720p).

The layout of this site is responsive, so if you're on a tablet or smartphone it will rearrange itself to a mobile friendly layout.

Streaming is not the only thing I offer. Each anime has a screenshot gallery. Some anime have downloadable OST soundtracks, manga, and behind-the-scenes videos.

Videos can be directly downloaded! No other anime streaming site allows you to that!
There are NO ADS! Every other anime streaming site is flooded with ads. Not here :) I am providing a free service out of the genuine interest of sharing with you the classic anime I love. I like to think of this site as lending you my old DVDs.

As for the selection of the anime I have chosen for this site, it is primarily classics from the late 80s and early 90s. In a sense, this site is dedicated to a segment that once played on the Sci-fi channel called Saturday Anime. Every Saturday they would play an anime movie. It had these demos when it went to commercial breaks. Most of the anime featured in this site are favorites of mine from Saturday Anime. They're special to me because they're some of the first anime movies I've ever seen.
A couple of these movies are specials that were never released outside of Japan (i.e. Wizardry, Ninja Gaiden). Others are newer but were included because they're based on an RPG that had been shrined in my FantasyAnime.com (i.e. Final Fantasy VII: Last Order, Chrono Trigger OVA).
I do add new anime to the collection here from time to time. Keep in mind, though, that I consider this an archival website. I only add old, 'forgotten' anime that's not available on official platforms and too rare/difficult to obtain.
And if you didn't notice, this site is a subsite of FantasyAnime.com (hence the FantasyAnime navigation in the footer). This is the official anime section for it.
Site Updates
8/9/23
I have terrible news. I took down all of the videos. I typed up an explanation here: Where did the videos go.
12/26/22
Ending the year with lots of updates! I added a new gory horror movie, Demon Hunter! Ninja Gaiden and Fire Emblem have both been updated to beautiful DVD quality (previously, they were poor quality VHS transfers). Also for Fire Emblem, I added the full soundtrack for download and art scans. Project A-Ko 2 was updated to Bluray quality (just like Project A-Ko 1).
1/12/22
Beginning the new year with a new movie! I've added the site's second live action movie: the horror flick, Sweet Home. This is the famous movie that inspired the Resident Evil game series released by Capcom! I also added the Bluray quality version of Project A-ko (both dubbed and subtitled versions).

View all site updates